Good Security is Good Business
Security is now an integral component of good governance and the overall corporate strategy. After all, given the estimated 12,000 network attacks on the Internet every day, good security is really just good business.
Your organization's firewall is just the beginning. Intruders attack Internet connections from the outside and network connections from within so the firewall needs to be an integrated part of the overall security solution. Therefore a multidimensional approach to security using a combination of products and services together is by far the best method to ensure complete protection.
Your Business Security Is Our Business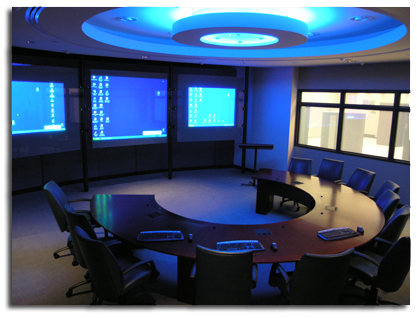 Attempting to keep a 'low profile'' or utilizing a low bandwidth connection will not keep your company safe - security starts with thorough, proactive planning across a wide range of dimensions. We can help your organization develop enterprise-wide risk assessment and management strategies to mitigate potential liabilities and provide a trusted environment for all stake holders. We will help to provide a Defense in-depth strategy.
Part of the Package
Security is only one part of the Information Technology package. With an entire customizable solution from Gupton & Associates, we can help your IT Staff provide an environment that is highly secure, available, scalable and manageable.
Information Security Risk Assessment

· Security Penetration Testing (Remote and Internal vulnerability assessments)

· Corporate Security Policy and Procedures Review

Security Architecture and Integration Services

· Prepare networks and/or products/application system for C&A (Certification and Accreditation) compliance in accordance with appropriate certifying body

· Firewall/VPN/PKI integration

· Design and Architect your security policies and infrastructure

Custom Information Security Consulting Services

· Security implications of adding/changing network configurations

· Introduction of new technologies (i.e. Secure Remote Access, etc)

Intrusion Detection and Alert Monitoring

· Installation and configuration of Intrusion Detection Systems

· Remote Monitoring of access logs and Intrusion Detection Systems

Information Security Training

· Let us write your SOP/Security Procedures Manual

· Customized training to suite client needs

· Classes/IA Inbriefs can be conducted at client site

Configuration/Patch Management of networked systems

· Monitor vendor and industry security sources and mailing lists for newly released vulnerabilities to hardware/software deployed in your Enterprise. When a new advisory is released, we forward the alert to the responsible system administrator, assist with resolving the issue and track the vulnerability until it is resolved.

· We can manage your networked systems patch management level.
System Configuration and Hardening
· Our configuration services can help provide a truly hardened environment for Windows, Sun Solaris and Linux operating systems as well as leading Web, database, and business products from IBM, Sun, BEA, Oracle, WebLogic, Microsoft and Macromedia.
· We can work with you to provide a customized environment to support your mission needs with the highest level of security.
· Includes a review, analysis and protective action to address security exposures in your organization's core application.

901 North Pitt Street, Suite 370, Alexandria, VA 22314 - Phone (703) 518-5520 - Fax (703) 548-5024